Flora Liao, Partner of HW & Company CPAs, was invited to Berlin, Germany to attend the 2018 Annual Global Conference of Crowe Global from October 12th to October 21st, 2018
On October 12, 2018, nearly 300 member representatives from 75 countries gathered in Berlin to attend the Crowe Global Conference with the "WE" theme. CPA Flora Liao was also invited to participate in this event, and exchanged ideas with member representatives of different countries.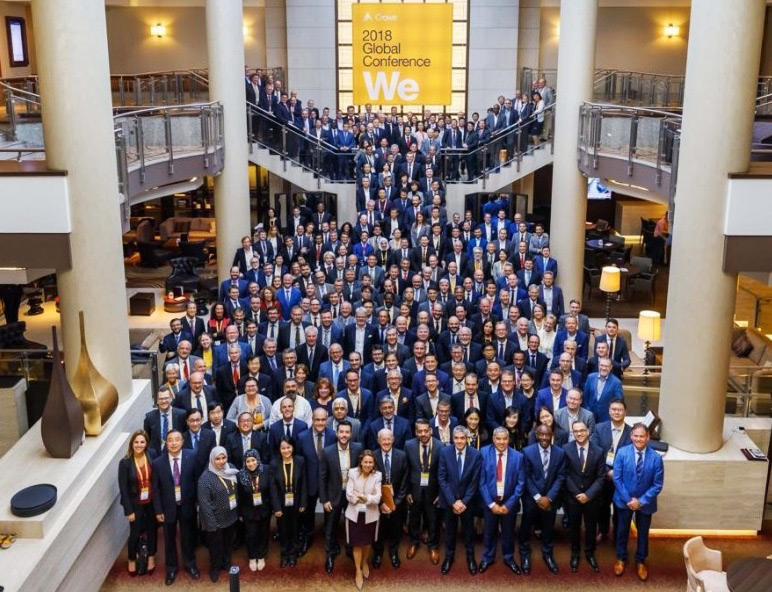 In this conference, Crowe Global CEO David Mellor launched Crowe's new four-year strategy, which incorporates the feedback from global member companies over the past year with emphasis on brand promotion, higher growth and increased partnerships.
Crowe's four-year strategy focuses on five strategic initiatives which will lead Crowe into a new era. The strategy plans are:
To create an environment that focuses on excellence and leadership
To strengthen cooperation among members and develop transnational businesses
To develop a corporate culture with high flexibility in promoting technology, innovation, transformation and efficiency
To expand interactive networks through closer and more frequent interaction
To enhance brand capital
Through this annual meeting, CPA Flora Liao has obtained rich industry information and experience sharing from other countries. She will bring new energy into the professional services of HW & Company CPAs, and provide customers with quality services that keep pace with the times.
For business consultation, please contact us